Dr Ania McInerney
Veterinarian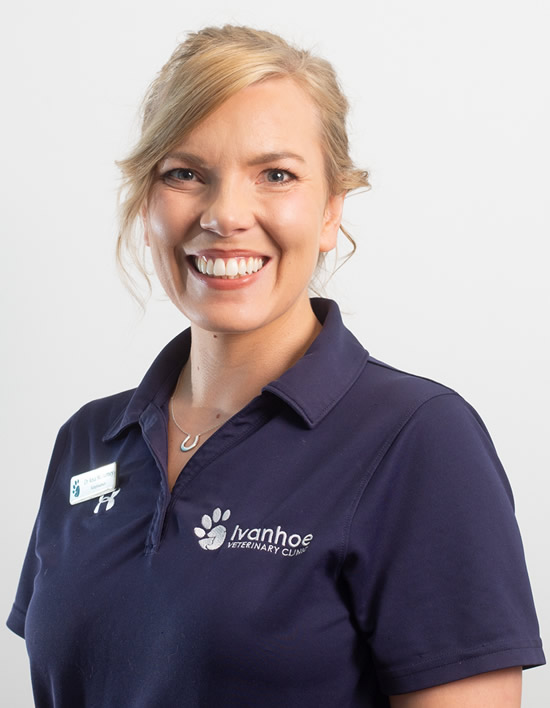 Dr Ania graduated from the Doctor of Veterinary Medicine program at the University of Melbourne in 2016.
The class valedictorian, she has since worked in small animal practice around Melbourne.
Dr Ania has a special interest in animal behaviour, and is passionate about treating the mental health needs of her patients. She also enjoys soft tissue surgery, dentistry, and seeing her patients go home to their loving family at the end of their treatment.
Before becoming a veterinarian, Dr Ania was a professional opera singer who toured in Australia and abroad. She still enjoys performing occasionally around Melbourne, as well as singing to her patients!
Outside of work she loves escaping the city to go hiking, camping or skiing with her husband Andy. With a beloved cat of her own, she believes pets are family and deserve compassionate, thorough care.