Dr Suzanne Leibel
Veterinarian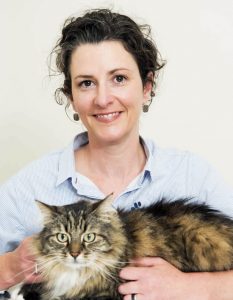 Dr. Suzanne Leibel BBSc (Hons) BVSc (Hons) Grad. Cert. Veterinary Ultrasound
Dr Suzanne achieved a first class honours degree in genetics and zoology from La Trobe University in 1999.  After a stint in human research at the University of London she went on to complete her veterinary science degree with first class honours in 2007 at the University of Sydney.
Suzanne loves being a vet and is passionate about providing high quality medicine and surgery to her patients.  She has a special interest in surgery, ultrasound and medicine.
Dr. Suzanne has completed a number of courses to extend her knowledge in areas of veterinary science including a Graduate Certificate in Veterinary Ultrasound, and attended conferences in surgery, geriatric care and feline medicine.
Away from work Suzanne likes to spend her time with her family, her old cat Poppy and her lovely Labrador Ari.