Vaccinations
Dog and Cat Vaccinations at Ivanhoe Veterinary Clinic
In order to prevent a number of life-threatening diseases occurring in your pets, we recommend keeping your pet's vaccinations up to date.
For kittens and puppies we generally recommend a series of 3 vaccinations
6-8 weeks of age,
10-12 weeks of age and
14-16 weeks of age.
At the Ivanhoe Veterinary Clinic we routinely vaccinate dogs and cats.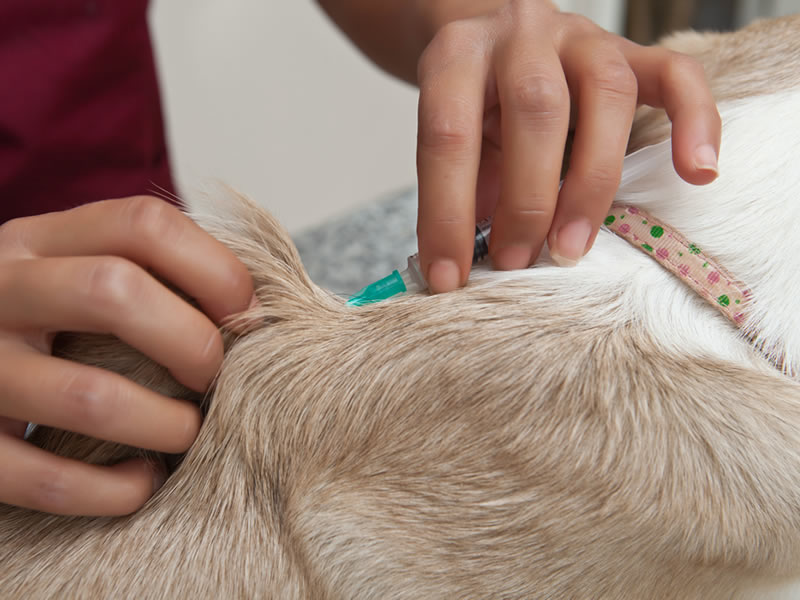 Dogs
The C5 vaccination protects dogs against Canine Parvovirus, Canine Distemper, Canine Hepatitis as well as the 2 main forms of Kennel Cough. We are now pleased to offer the triennial canine vaccine at our clinic – a vaccination that reliably provides three years of protection against canine distemper, hepatitis and parvovirus. However, annual vaccination is still required to protect against the highly contagious canine cough (kennel cough).
For dogs that spend a great deal of time swimming, spend time amongst wildlife or travel with their families to other parts of Australia (i.e. NSW) we also offer to C2i vaccination. This provides leptospirosis and canine coronavirus coverage. This is not a core vaccine so we recommend discussing the needs of your pet with your veterinarian.
Cats
The F3 vaccination protects cats against Feline Herpesvirus, Feline Calicivirus and Feline Panleukopaenia.
For cats that spend a portion of their time outdoors, we highly recommend they be vaccinated against feline immunodeficiency virus (FIV) which is commonly spread by cat bites.
For cats less than 6mths a series of 3 injections can be started without requiring an FIV screening blood test. For cats over 6mths, who have not had the injections before, a blood test is necessary to ensure your cat is FIV negative prior to starting the FIV injection series.